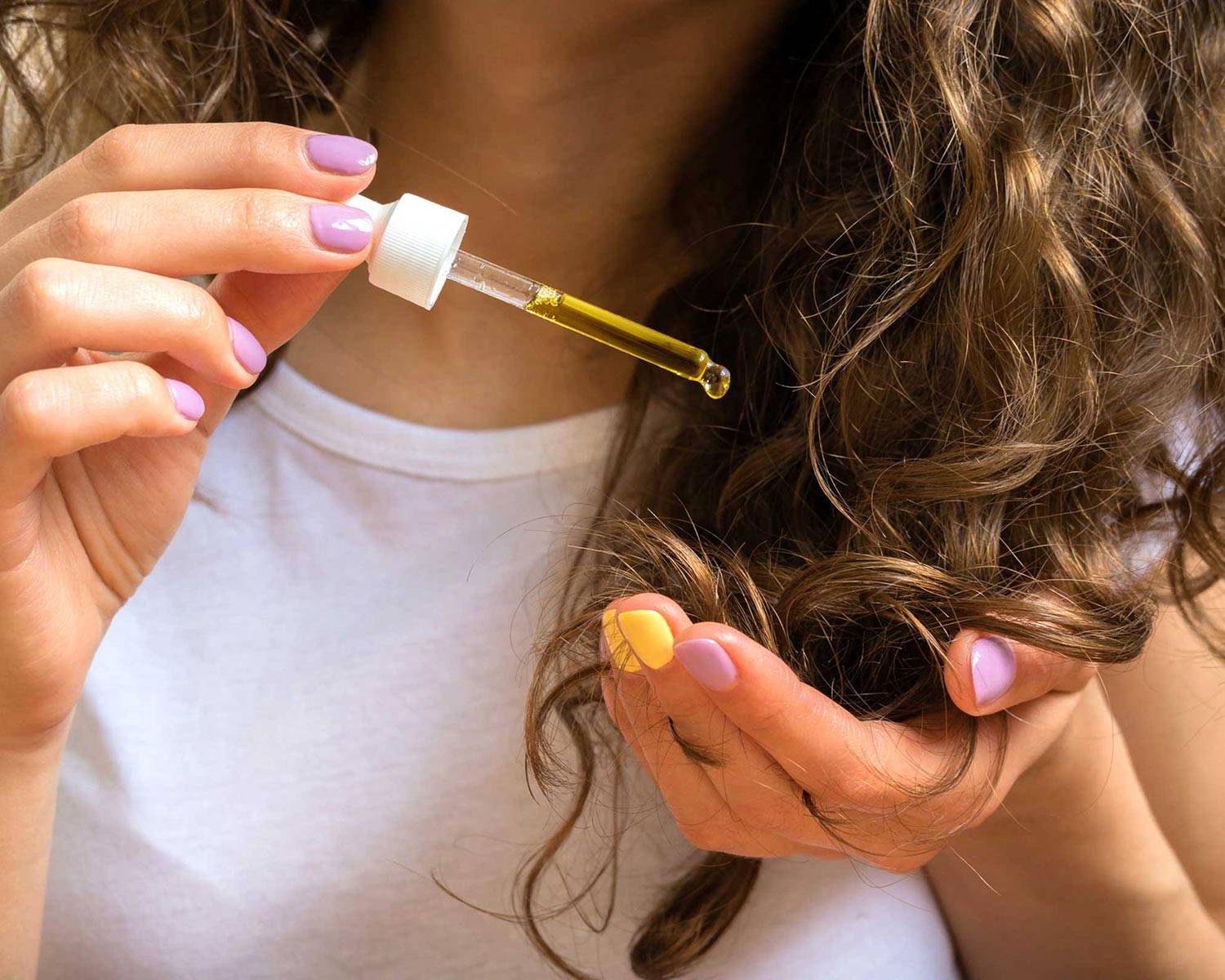 1. Eliminates dandruff and dry scalp:
Argan oil is an incredible moisturizer and does effectively treat both dandruff and dry scalp. It also contains a high level of antioxidants as well as vitamin E. These essential fatty acids are believed to reduce inflammation and dryness. Many shampoos contain drying detergents which can both irritate the scalp and cause dandruff. Using a shampoo containing organic cold pressed argan oil like our (product link) can both minimize and prevent dry scalp issues and reduce flakiness due to dandruff.
2. Tames frizz, flyaways and repairs split ends by using it as a leave-in:
Vitamin E and the Omega fatty acids found in argan oil provide protection and moisture to damaged and broken hair shafts. The former strengthens the hair while the latter soothes split ends and and frizzy strands.
3. Protects your hair from heat and blow dryers and flat irons:
Unlike many styling agents which can cause long term damage to hair due to the many chemicals contained within. Argan oil enriches the hair with nutrients and repairs damage. Best applied before the use of heat styling tools so that your strands can be protected from heat damage. We recommend using our (product link) for optimal results.
4. Treats hair loss:
Due to the phenols found in argan oil, which are stimulating to the scalp, it can help toPromote new hair growth. It is recommended massaging the oil into the scalp for several minutes a day to stimulate blood flow and open the pores.
5. Defines curls:
Both men and women understand the challenges that comes with managing their curls on a daily basis. argan oil can be the answer they are looking for. It defines curls for a beautiful shiny look and optimal separation between strands. When applying, focus on the dryer ends and layers. Afterward we recommend putting your hair in a microfiber towel and squeeze gently without rubbing. Your curls will not only be defined, but stronger and more manageable as well.
3. Sun protection:
Argan oil works as a high quality sunscreen for your hair, neutralizing free radicals.
When you plan on spending time out in the sun, before going outside, apply a few drops to your to prevent damage. We recommend tying your hair in a braid to lock in the moisture.